Make Appointment
We Provide Quality Home Care & Private Nursing
Service
PlanCare is the trusted home healthcare service in Pakistan that
focuses on Quality, Accessibility and Comfort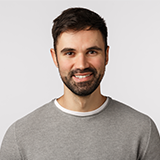 Thank You PlanCare for taking care of my mother while i am abroad! Being an expatriate in US, the only thing i miss is that
i am unable to care for my mother. With your service at least i am adding some value and comfort to her life by!
Make a call/ Whatsapp
Pick up the Mobile and talk to us about our requirements , or drop us a voice note or message on whatsapp
01
Nurse Come To Your Home
Based on your requirements and package, we provide the nursing care at your home
02
Enjoy Your Home Care
Continue Enjoying the care you or your loved one's Needed
03
Patient first and Care is optimal with PlanCare
Home healthcare services that eliminate the need for
costly hospital visits and provide ease of services
What home health care services are available to you and your loved ones?
Home healthcare is not just nursing services, but also a variety of services, depending on your specific needs. It also includes basic activities such as bathing and dressing. Or even more specialized care, i.e attending a chronic condition and managing medications.
How do you know when it is time for home health care services?
Home health care can be a perfect solution for elderly patients having limited mobility. PlanCare's nursing services offer personalized attention and support in the comfort of your own home.
What are the benefits of home health care services?
There are many benefits to receiving home health care services, including personalized care, improved quality of life, and increased independence.