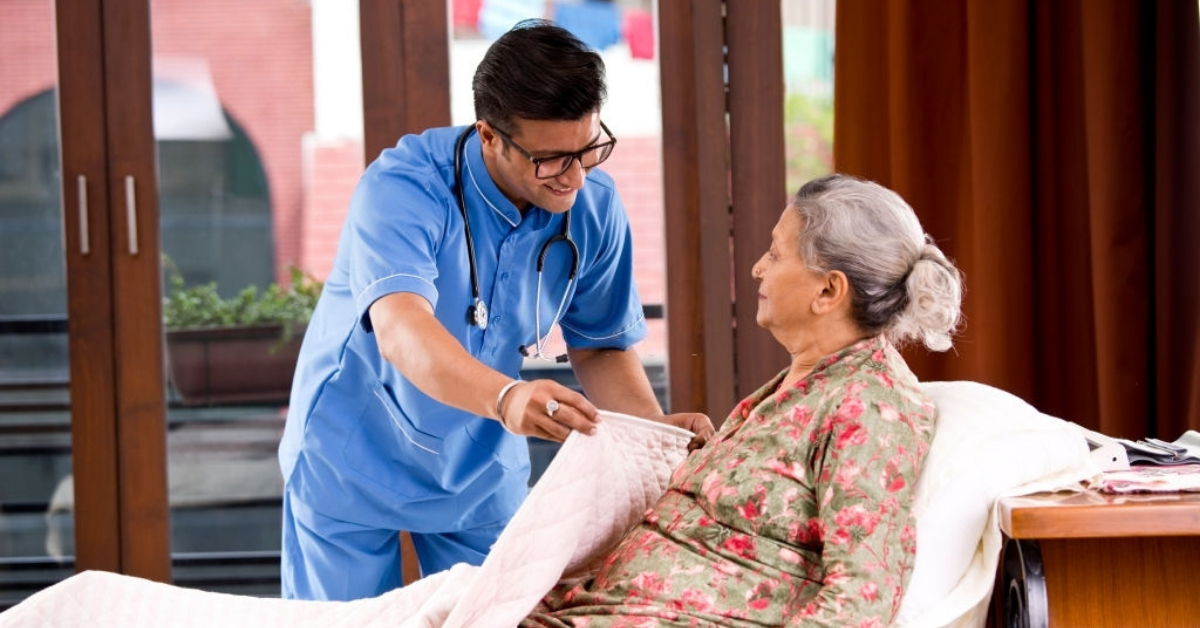 Pakistan is a country with a population of over 180 million people, most of whom live in rural areas. Despite the large population, only 37 percent of the population has access to adequate healthcare. Of those who have access to healthcare, many choose to seek treatment from home health care services instead of travelling long distances to hospitals or clinics. In fact, home health care is so popular in Pakistan that it is estimated that the industry will grow by 20 percent each year through 2020. There are many reasons for this popularity, including cost and convenience. Read on to learn more about home health care in Pakistan and why it is such a popular choice for patients.
Home healthcare Services Can Provide A Number Of Benefits For Seniors And Their Families
One of PlanCare's clients explained it better than anyone, as he quotes "When my grandmother was diagnosed with dementia, we knew that we needed to find a way to keep her safe and comfortable at home. We were fortunate enough to find a great home health care service that provided us with regular visits from a nurse, as well as occasional visits from a social worker. The nurse would check on my grandmother's health and make sure she was taking her medications correctly, while the social worker would come by to chat with her and keep her entertained. This was such a relief for us; it allowed us to continue working and living our lives without constantly worrying about my grandmother. The PlanCare home health care service also provided us with monthly reports, which helped us track my grandmother's progress and ensure that she was getting the best possible care"
Home Healthcare Services Can Also Help Seniors Stay Healthy And Independent In Their Own Homes
Independent seniors are often able to stay healthy and live longer than those who require assisted living. However, many elderly patients do not receive the home health care they need in order to maintain their independence. Home health care services offer a range of benefits for elderly patients, from increased safety to socialization opportunities. In addition, home health care can be less expensive than other forms of senior care.
Hospital at home services in Lahore help seniors stay independent for longer. One of the best ways to ensure their continued independence is by helping them stay healthy so that they don't have any problems getting around and living on their own.
Some Common Home Healthcare Services Include Personal Care, Medication Management, Meal Preparation And Light Housekeeping.
Patients in the hospital may receive care from nurses who are on staff or they might need to hire their own nurses. The answer to this question is completely dependent on the patient's care needs. For example, if a patient has had surgery, they may need assistance with daily activities that require more than one person or additional attention. This could include help to get in and out of bed or use the bathroom.
On the other hand, if a patient is being visited by a nurse who trains them to take care of themselves at home, they may not need much help. In this case, a patient may only meet with the nurse on a weekly basis and their care needs will be less intensive.
It Is Important To Find The Right Home Healthcare Provider That Meets Your Specific Needs And Budget
It is not possible for each and every family member to be at home 24/7, so when one is away it becomes difficult to watch over the person who needs special attention. While most families have a pretty good idea of what their budgets can manage, they sometimes choose to pay hefty amounts in hospitals in Lahore rather than opting for the care that is provided by home nursing. Many people are not aware that they can actually pay a reasonable amount to get the same level of care from home nursing as they would have gotten in a hospital.
In order to avoid wasting money on unnecessary medicines, hiring a nurse instead of spending on hefty hospital bills is one of the best solutions. Home nursing is the practice of hiring qualified nurses to take care of people in their homes. The main objective behind this service is to ensure that the person in need receives quality healthcare services while remaining in the comfort of his home.
Benefits Of Nursing Care Services At Home In Lahore
There are many benefits of having a nurse at home.
Home nurses respond quickly when required, unlike any other service that can take hours or days before they arrive.
They provide round the clock care and attention to the patient's needs, especially when you need it most at night or on weekends.
24-hour monitoring of the patient.
They perform physical therapy and exercise in order to ensure that the patient gets back on his feet faster regardless of their condition.
The nurses make sure that proper food is served regardless of whether it is cooked at home or brought from outside.
They assist with all daily tasks like bathing, getting dressed, cleaning and support with walking.
They provide assistance in terms of medication, treatments and even injections if required.
All of these benefits can be availed at a reasonable price by hiring a nurse on an hourly or live-in basis rather than spending money on visiting expensive hospitals for the same purpose.
Apart from these benefits, having home nursing offers a number of other advantages to patients and their family members.
The nurse provides the necessary care without any rush or urgency. Establishing a rapport with the patient is extremely important in order to understand what they need and how best to provide them with it. The family can therefore relax without worrying about the patient.
Home nurses allow for better family life by taking care of all the responsibilities that come with looking after a loved one. This can even be done during an overnight stay, which allows other family members to have a good night's sleep and perform their daily tasks more effectively.
Ensures proper physical, physical and functional abilities.
Nurses make sure that they provide the patient with proper food, medication and other necessities in order to ensure that they can recover better from their conditions. For example, a diabetic patient may receive the necessary treatment from the nurse instead of being left alone at home to deal with it on his own.
In addition, the nurse takes care of all other tasks that might include bathing, changing, cleaning and moving around.
Nurses provide companionship to the patient, which helps them feel more comfortable.
When You Are Looking For Hospital At Home Services In Lahore, Keep These Tips In Mind
Ask about their training background; whether they have previous medical experience is a bonus
Inquire about their work history and references. This helps you gauge the experience and reliability of the nurse.
Ask for their credentials to ensure that they are legally allowed to practice home nursing services in your area.
If possible, have a trial at-home visit so that you can assess their skills and rapport with the patient before hiring them.
Most importantly, ensure that their fee is affordable to you. It is a good idea to purchase medical insurance for the patient if he desires, as it provides peace of mind for everyone involved.
In conclusion, home nursing is a good option for those who need healthcare services but do not necessarily need to stay at an expensive hospital. You can find reliable services by reaching out to the nurses through phone calls and online enquiries such as this one.
For more information, visit our website plancare.pk Or Call 0304 1111949.