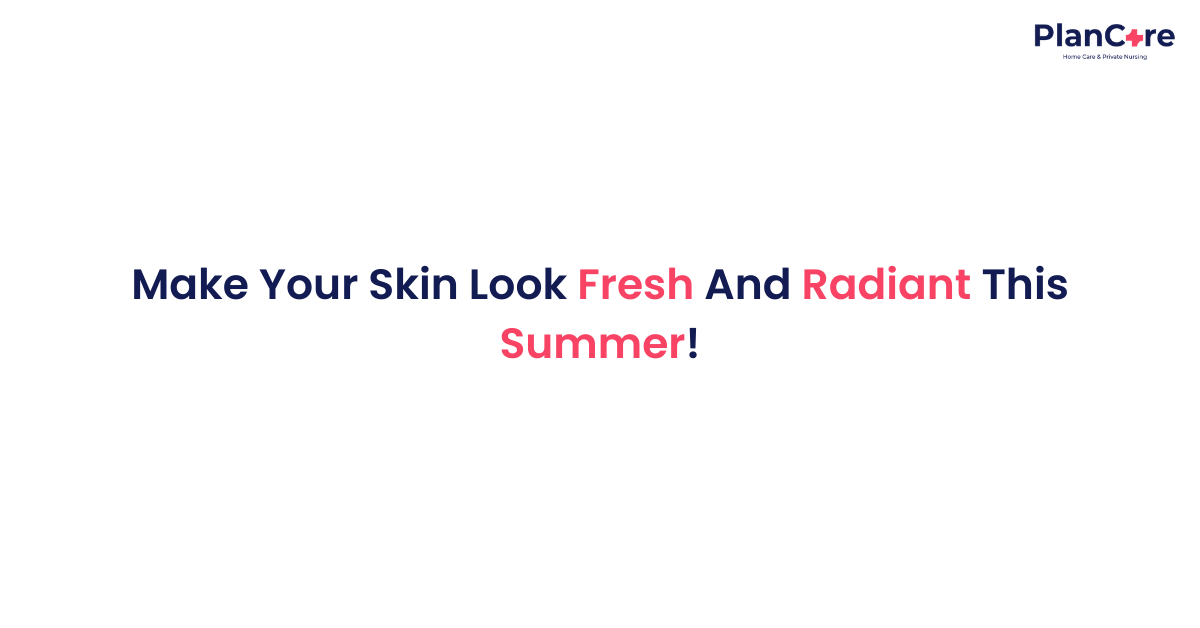 Every year, as soon as summer arrives, it takes a toll on our skin. All the scorching heat, pollution, and humidity take the natural glow away from our face and leaves us with a dull complexion. To keep your skin looking bright and fresh all through the summers, here are the simplest steps you can follow!
1. Don't Ever Let Go Of Your Sunblock
Sunblocks should be ones best friend in summers. Most of the people do not use as much sunblock as it is required, but it is important for all of us to know how frequently it should be used.
Opt for a sunblock lotion that has UVA and UVB products and comes in SPF 30 and SPF 70. Use approximately two tablespoons on your body and a full teaspoon on your face.
Remember to reapply your sunblock lotion every 1-2 hours while your exposure in the sun. It is important to ensure that your skin is properly protected for safe sun fun.
2. Have You Changed Your Facewash?
Your first and utmost preference should be cleansing your face. Irrespective of what the weather is, this is one important thing you should follow. As the weather gets hot and humid in summers, and our face produces more oil as compared to in winters. To keep your skin from looking too shiny, your cleanser should be changed accordingly.
Get yourself a foaming facewash/cleanser so you can wash away all those clogged, acne prone pores easily.
3. Go Easy On Your Makeup In Summers
The less you put on your face, the fresher your skin feels. Summers are already a harsh time for your skin, so, it is best to use as minimum makeup as possible.
In summers, the sun gets harsher and natural looking skins always make their marks. Using foundation and other creamy products will make your skin look more shiny and oily. To avoid that, apply face powder with SPF. Moreover, use a lip gloss to keep your lips protected and fresh. Not to forget, no eye makeup in summers, it can be challenging to handle in this melting weather.
4. Your Feet Requires As Much Attention As Your Face
The sandal season is here!!. This means it is time for our feet to be exposed to sun as well. As much as we focus on our face, other body parts that are sun exposed should be protected as well. Protect your feet with a sunblock, as the first thing and then treat them with at-home pedicures frequently.
Pedicures will scrub off all the dirt and dead skin from your feet and will keep them fresh. Do not let your dry and dull feet overshadow your perfect footwear!. Keeping your feet fresh is not a big deal. Keep your scrub and foot file in your washroom and give your feet a little scrub while showering.
5. Get Yourself A Good Vitamin C
Vitamin C can be used not only in winters, but all year round. In fact, it is more important to use it in summers as it prevents hyperpigmentation, improves those fine lines on your face and can help improve collagen production.
Use a few drops of Vitamin C on your skin after cleansing and before applying your sunblock lotion.
6. Exfoliate More
In winters, dermatologists strictly suggest not to exfoliate the skin, as it leaves skin more dry and cracked. Whereas in summers, exfoliating is the best way to keep your skin fresh if you have oily skin.
Scrubbing all the acids gently and gradually to your skin will help it adjust to the weather easily and also, as it opens up the clogged pores, it leaves your skin stress-free!
Pro Tip!
Peel a cucumber, place all the slices on your face and let them rest for a while. Do this after you reach home after a day out and your skin will thank you for this!
As soon as you reach back home, wash your face and spray cold rose water on your face for a boost of freshness.
Multani Mud (fuller's earth) reduces the extra oils from our skin. To keep your skin oil free, use a face mask made of multani mud and a little bit of water.
To know more, visit our website plancare.pk.